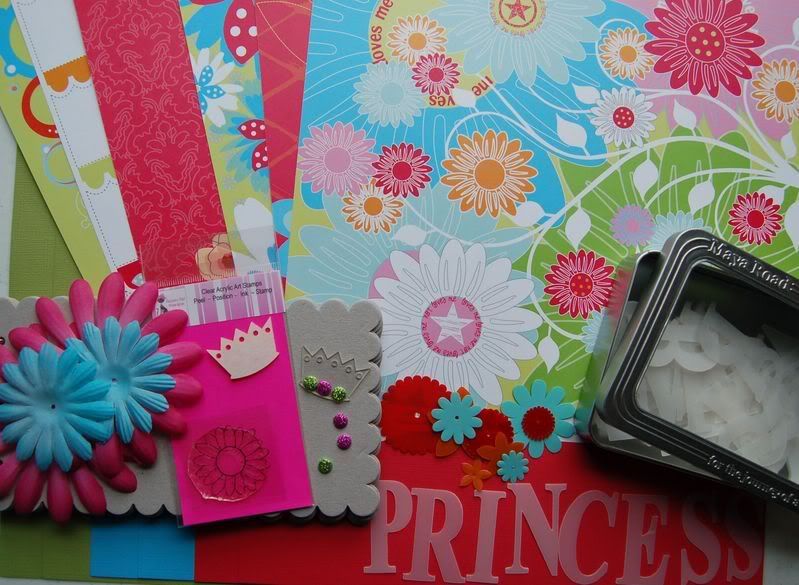 Look what I got in the mail today!!! I cannot wait to start playing with this kit. LOVE LOVE the custom made stamp and acrylic crown. And the scalloped ring book! If only the laundry, cleaning and getting ready for school would wait!!!
This kit will be available to ship on August 15th. Pre-order yours now and get either of the past kits (June kit or Mini kit, while supplies last) for 35% off!
Pre-order here
.
The Design Team is working hard on preparations for the Cybercrop later this month. Mark your calendars now for Aug. 30 - Sept. 2. It's going to be a blast. C'mon over and join us at
Scrap Treasures
.